Posted Fri, Aug 18, 2023 6:02 PM
Timeframe: Tue, Aug 29, 2023 11:00 AM - Tue, Aug 29, 2023 1:01 PM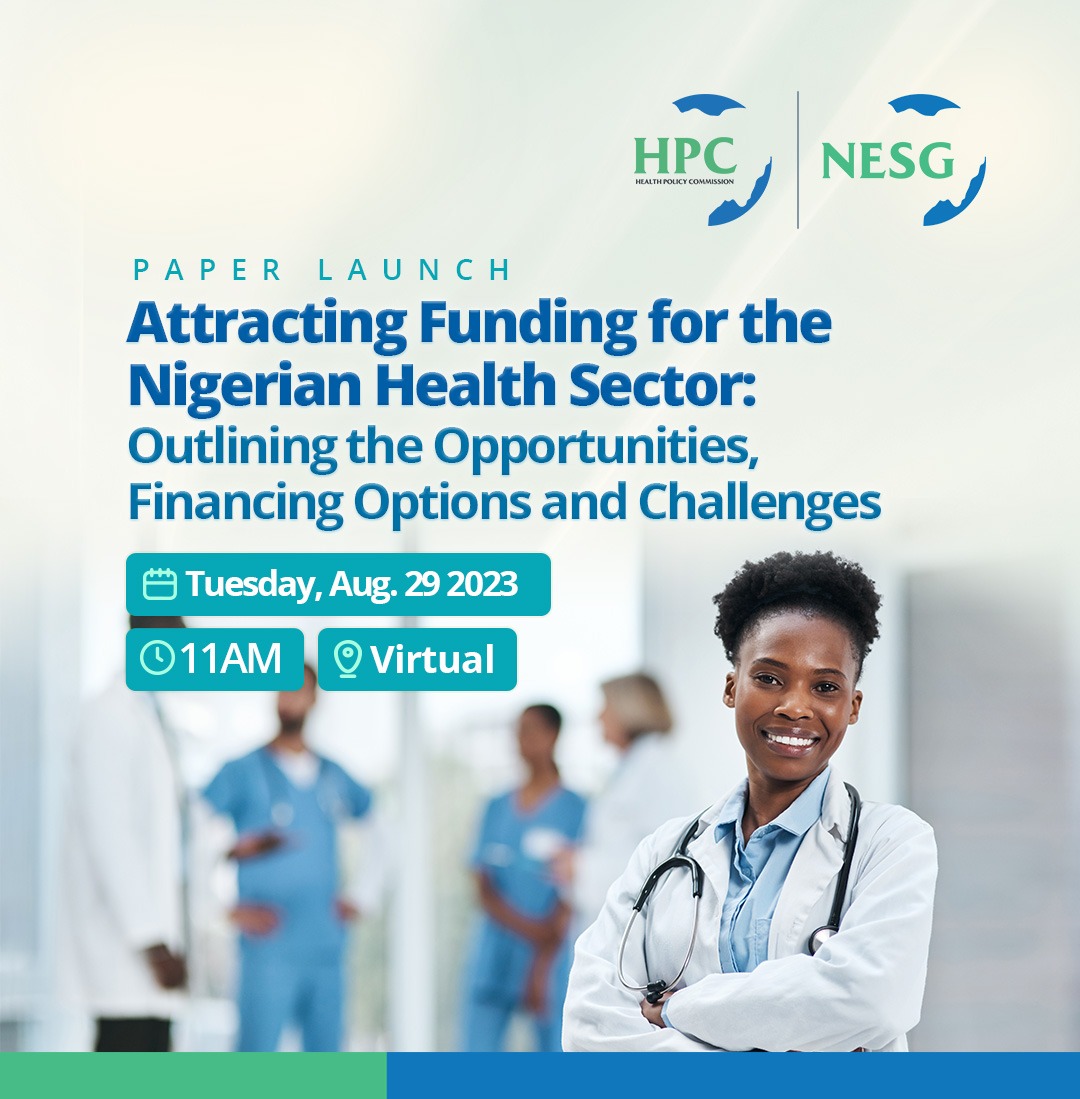 African countries spend $8 to $129 per capita on health compared to high-income countries that spend up to $12,000 per capita. Inadequate investment in healthcare services or initiatives to address the environmental and social determinants of health constitutes a significant barrier to improving health outcomes in Africa.
Policymakers and health promotion planners must have access to the right know-how, competencies, and an in-depth understanding of the socioeconomic rationale to expeditiously promote investment in health-promoting services, innovative methods, and tools and seize new opportunities arising from the continent's rising population, growing middle class and increasing demand for healthcare, to make a quantum leap forward in providing better health and wellbeing for all within a sustainable framework.
The Health as a Business Thematic Group of the Health Policy Commission HPC has developed a paper titled Attracting Funding for The Nigerian Health Sector: A Guide for Investors, Promoters and Analysts Outlining the Opportunity, Financing Options and Challenges. This paper focuses on healthcare financing, examining major business opportunities in the Nigeria healthcare sector, challenges faced by investors and solutions for overcoming these challenges towards encouraging investment and better health for the population.