Posted Thu, Aug 24, 2023 1:01 PM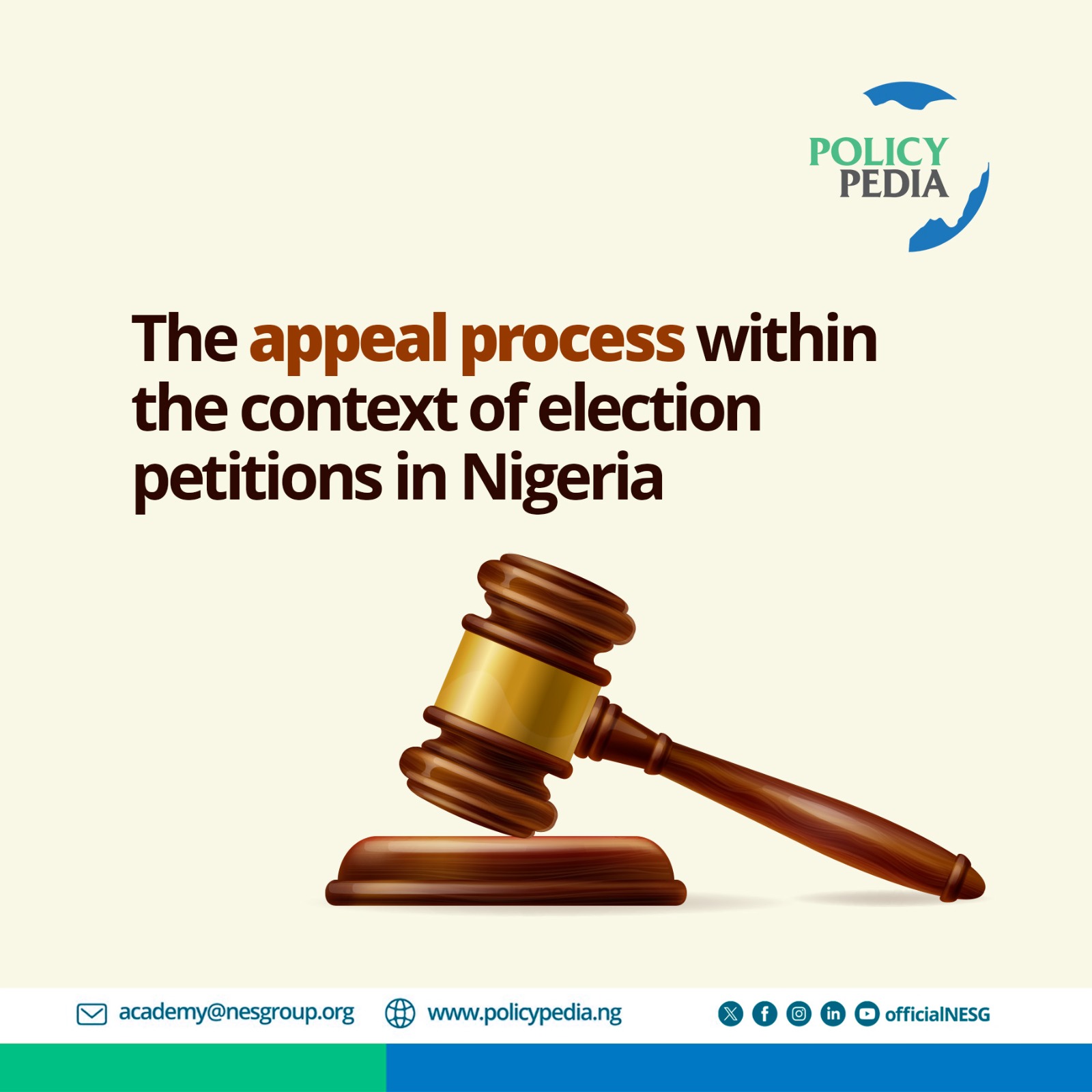 The remedies and appeals process within the context of election petitions in Nigeria play a crucial role in ensuring the fairness, transparency, and integrity of the electoral process. The remedies available allow the Election Tribunal to address electoral irregularities, while the appeals process provides an avenue for parties to seek further review and resolution of their disputes through higher courts.Top of Form
Remedies:
1. Upholding the Election Results: If the Election Tribunal finds that the election was conducted in accordance with the law and there are no grounds for nullification, it may uphold the election results as declared by the Independent National Electoral Commission (INEC). This decision confirms the legitimacy of the elected candidate.
2. Nullification of Election: If the tribunal determines that there were substantial irregularities, electoral malpractices, or other factors that significantly affected the integrity of the election, it may nullify the election results. This could lead to the setting aside of the declared winner and the need for a fresh election or a re-run in the affected constituency.
3. Order for Rerun: In cases where the tribunal nullifies the election results, it may order a re-run election in the affected constituency. A re-run is conducted to ensure that the election is conducted fairly and transparently, addressing the issues that led to the nullification.
4. Certificate of Return: The Election Tribunal has the authority to order the issuance of a Certificate of Return to the candidate who is declared the valid winner of the election based on its judgment. The Certificate of Return is a formal document issued by INEC to the elected candidate, acknowledging their victory.
Appeals Process:
1. Court of Appeal: Either party dissatisfied with the decision of the Election Tribunal can file an appeal to the Court of Appeal. The Court of Appeal reviews the judgment of the tribunal, assesses the evidence, and considers the legal arguments presented. The appeal process at the Court of Appeal is a more comprehensive review of the case.
2. Supreme Court: If a party is not satisfied with the decision of the Court of Appeal, they can further appeal to the Supreme Court of Nigeria, which is the highest court in the country. The Supreme Court's decision is final and binding, and it reviews the case to ensure that legal principles were correctly applied and that justice was served.
3. Appellate Review: In the appeals process, the higher courts review not only the facts of the case but also the legal reasoning and interpretation of laws. The appellate review focuses on whether the lower court's decision was based on correct legal principles and evidence.
4. Timelines for Appeals: The timelines for filing appeals are also regulated by law. An appellant has a specific period within which to file an appeal after the judgment of the lower court is delivered. Failure to adhere to these timelines can result in the appeal being dismissed as being time-barred.
5. Impact on Election Results: The decisions of the higher courts, including the Court of Appeal and the Supreme Court, can lead to the validation or nullification of election results. These decisions are final and have significant implications for the outcome of the election dispute and the governance of the affected constituency.