Posted Fri, Jun 9, 2023 9:36 AM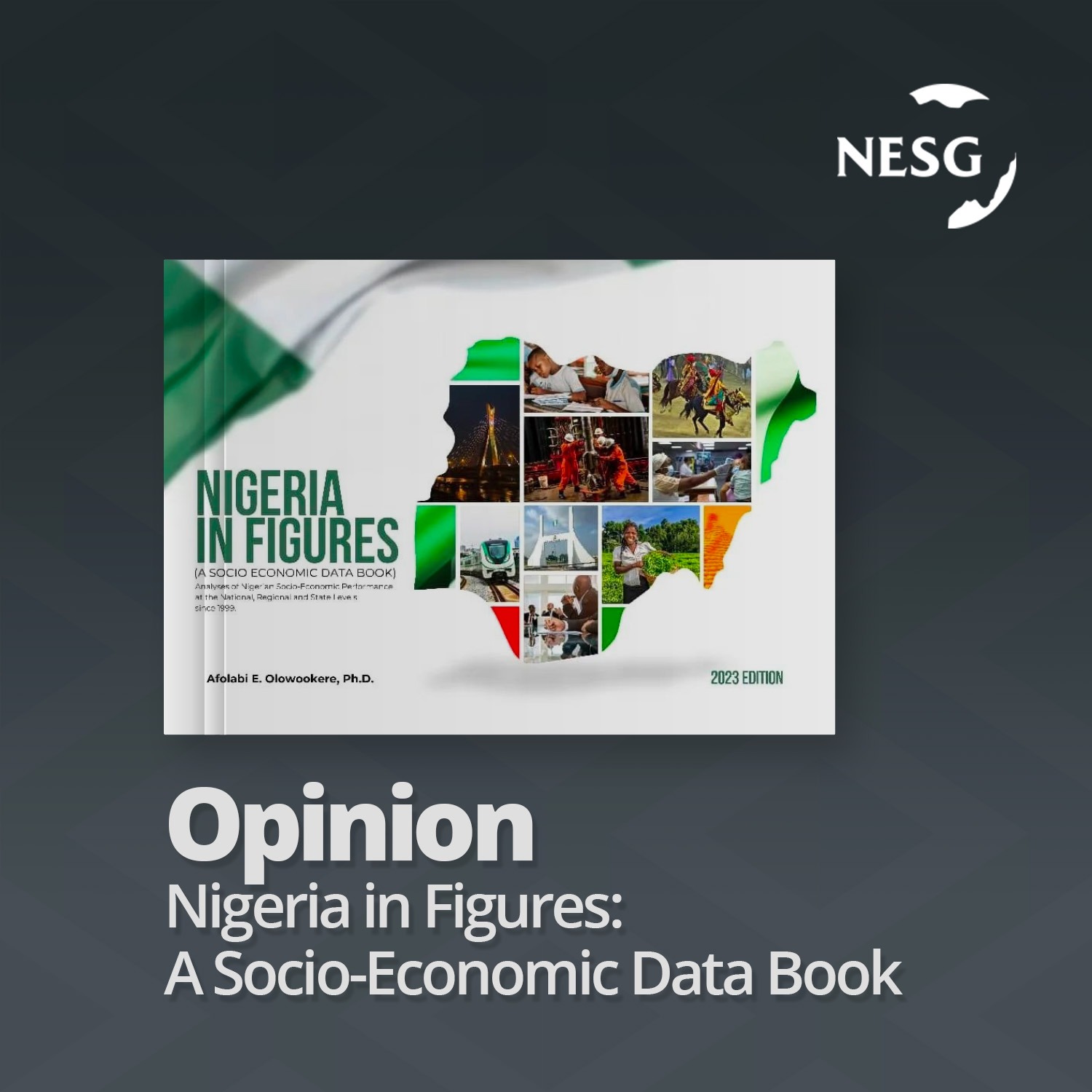 Addressing Nigeria's Challenges
Nigeria is endowed with enormous human, natural, financial and other resources which can set the country among the world's top nations. At a Gross Domestic Product (GDP) value of ₦202.27 trillion (US$451 billion) and an estimated population size of around 220 million people, the highest in Africa, the country can adequately function as the true giant of the continent if its resources are efficiently utilised, and its current challenges are adequately addressed.
Although these challenges are many and diverse, the government at various times has introduced policies, programmes and projects to address them and improve the socio-economic status of the citizens. The current medium-term plan, the National Development Plan (2021–2025), for instance, has the vision of unlocking Nigeria's potential in all sectors of the economy for sustainable, holistic and inclusive national development. The country's new perspective plan, Agenda 2050, also has the vision of making Nigeria a dynamic, industrialised and knowledge-based economy that generates inclusive and sustainable development. The target is to move to the group of upper-middle-income countries, raising per capita GDP from about US$2,084 in 2020 to US$6,223 in 2030 and US$33,328 in 2050. These, and many more, are the realities awaiting Nigeria's policymakers, especially the new ones.
Informed Public and Private Sector
Nigerian leaders and citizens must be aware of the state of the economy and set measurable goals to achieve a desirable state if the much-promised democratic dividends are to be delivered to the citizens. Political and public office holders should be assessed by their understanding of the economy's situation and ability to plan and move the country towards such a desirable state. Discussions around Nigerian development have often been subjective, and when facts are presented, they can be warped to suit specific interests. This trend needs to change for Nigeria to move forward.
Nigerian citizens had another opportunity to effect the necessary change during the General Elections held in February and March 2023 and made their choices. Following the elections, several political officeholders have emerged as President, Governors, Members of Senate, the House of Representatives and State Houses of Assemblies. Many other appointments are equally being considered, including Members of cabinet, Advisers, and heads of agencies and departments, among others. Nigeria is therefore presented with another opportunity to improve its socio-economic performance, particularly at a time when many of the citizens are highly expectant, while some are critical of the role of government in improving their welfare, judging from the past antecedents.
Our policymakers, therefore, need to be supported to devise innovative means of addressing the country's challenges and achieving its laudable vision. They need to be adequately equipped with the necessary data, information and analysis of the question: where we are, how we got here, what has been done in the past and the outcomes, what works elsewhere that can be adapted, as well as what can be done in the immediate, medium and long-term periods?
The Book
"Nigeria in Figures: A Socio-Economic Data Book" is therefore borne out of the need to provide evidence-based inputs into the discussions and target-setting for political office holders, advisers, policymakers, electorates, observers, researchers and businesses. It presents a comprehensive list of indicators measuring Nigeria's socio-economic performance since 1999 at the National, Regional and State levels. It is intended to provide baseline data, serve as a reference data book on Nigeria, and be a valuable guide for benchmarking and monitoring the country's socio-economic progress over time.
The book has benefited from the comments and suggestions from subject-matter experts drawn from policy, industry, professional, academic and international institutions, including Dr Shamsuddeen Usman, Dr Doyin Salami, Dr Sarah Alade, Dr Kingsley Obiora, Dr Ayo Teriba, Dr Suleyman Ndanusa, Mr. 'Laoye Jaiyeola, Emeritus Professor Ademola Oyejide, Prof. Olu Ajakaiye, Prof. Ahmed Ummu Jalingo, Prof. Adeolu Adewuyi and Prof. Uche Uwaleke, among others.
Usefulness
The book provides data and information to help answer some vital questions, including:
How has Nigeria performed in its different sectors and socio-economic indicators?
Has it always been this way, or performances in the past were better or worse?
What policies and programmes have been implemented and why?
What factors have contributed to the current state of the country's economy and sectors?
To what extent have the Nigerian citizens benefited from democracy in the 4th Republic?
How is Nigeria performing relative to some comparator countries on key indicators?
How is a specific sector performing relative to other sectors?
How should private and public institutions set targets and monitor progress?
How can a leader make their thinking, interactions and decisions more fact-based?
Where can information to strengthen speeches, interviews and presentations be obtained?
How should data submitted by subordinates be validated for robustness and correctness?
What data and sources best capture specific aspects or sectors of the economy?
What can be used to guide staff and advisers on appropriate information needs and sources?
What reference material exists on Nigerian economic history and performance?
Nigeria in Figures: A Socio-Economic Data book is suitable for policymakers, politicians, researchers, business leaders, international development institutions and many other stakeholders.
Dr Afolabi Olowookere
CEO/Chief Economist, Analysts Data Services and Resources (ADSR)
Senior Fellow and Faculty, Nigerian Economic Summit Group (NESG)