Posted Wed, Feb 15, 2023 2:50 PM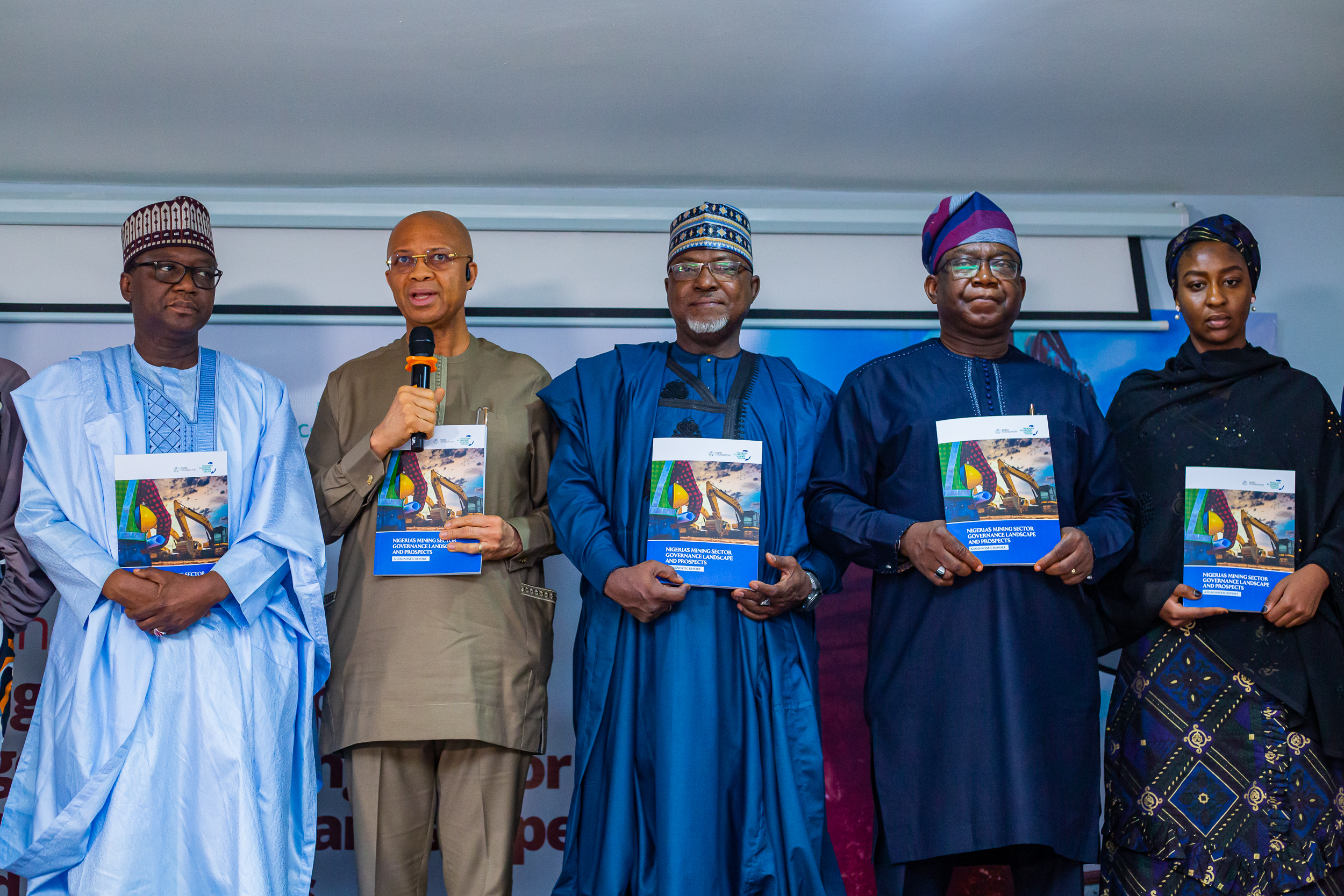 The Nigerian Economic Summit Group (NESG) and the Ford Foundation launched a diagnostic report on Tuesday, 14th February 2023, on Nigeria's mining governance, landscape and prospects.
In his goodwill message, Mr Emmanuel Kuyode of Ford Foundation said that the conversation around having a diagnostic report that critically examines Nigeria's mining sector commenced about 2 years ago. He noted that it was bolstered by the need to shift the country's focus away from oil and gas to other critical sectors, of which mining is one of them. He said the Ford Foundation was particularly interested in this because of the timing and the need to ensure Nigeria transitions to a low carbon future which will be driven by lots of minerals obtained through mining.
In his presentation on "Nigeria's Mining Sector Governance Landscape and Prospects Report," Professor Gbenga Okunlola, a Professor of Geology and Earth Science University of Ibadan and Steering Committee member Manufacturing and mining Policy commission of the NESG, stated that the report looks to critically examine the status, strengths, weaknesses and opportunities for improvement in Nigeria's mining sector. He noted that the report also includes a scenario analysis to understand and quantify the economic impact of policymakers' actions or inactions on the sector's contribution to select socio-economic variables such as revenue generation, poverty reduction, etc.
Furthermore, Professor Okunlola noted that an inclusive and participatory mineral resource federalism framework under the constitution, where the 3 tiers of Governments have clear roles in order to create an enabling environment for private sector investments is crucial to the development of Nigeria's mining sector and it was, therefore, important to address identified gaps in the mining sector's legal, regulatory & institutional framework that are preventing the country from maximizing its potential.
In her presentation on "A Gender Assessment of the Mining Sector in Nigeria," the Director Policy Innovation Centre (PIC) at the NESG, Dr Osasuyi Dirisu, stated that the mining sector in Nigeria is male dominated with limited participation of women at all levels which results in marginalization and segregation of women which creates conditions for sexual exploitation and violence. She noted that the Inequalities in the sector are structural as policies in the sector affect men and women differently and that unfavourable laws and lack of sector-specific gender equality policies and regulatory frameworks tend to affect more women than men in the sector. Dr Osasuyi also noted that mining could create rural employment opportunities by boosting the local economies through petty trading and other support services.
In his goodwill message, the secretary of the Miners Association of Nigeria, Mr Dele Ayanleke, said that the Ministries and stakeholders are doing all they can to develop the mining sector in a way that will significantly contribute to Nigeria's Gross Domestic Product (GDP). On his part, the representative of the director general Nigerian geological survey agency, Dr Hassan, said that the sector's contribution to Nigeria's GDP is currently low, but the diagnostic report identifies various gaps and provides solutions to the various problems hampering the sector from fulfilling its potential.