Posted Sat, Sep 9, 2023 9:21 PM
Timeframe: Tue, Sep 19, 2023 3:00 PM - Tue, Sep 19, 2023 5:00 PM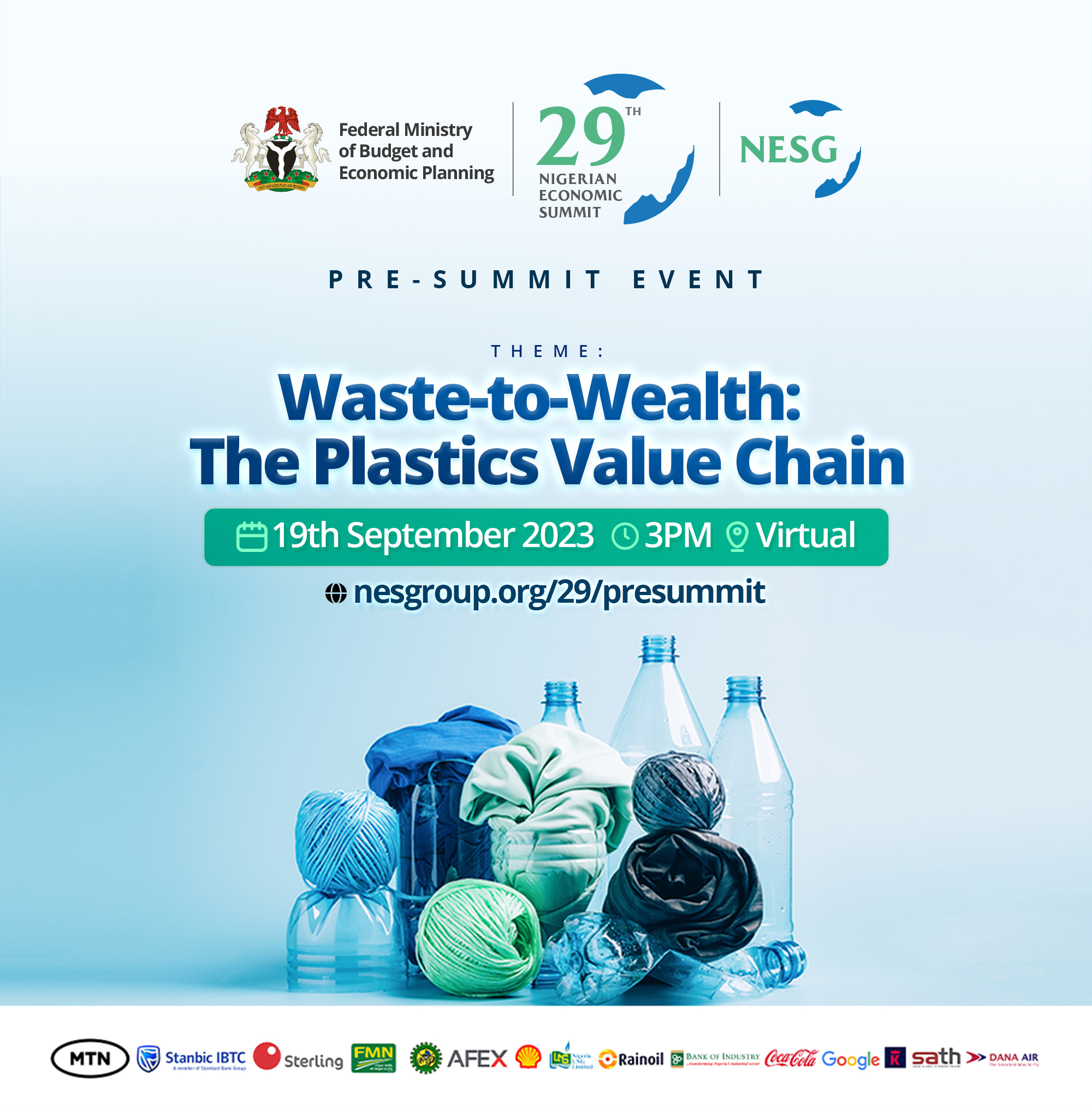 Plastic is beneficial for getting our products to consumers safely and efficiently. From wrapped food and disposable bottles to microbeads in body washes, plastic is used widely as packaging or in products because it is versatile, cheap, and convenient. Nigeria is one of the largest consumers of plastics in Africa. The country imported an estimated 20 million tonnes of primary plastics and plastic products between 1996 and 2017, and this is projected to reach 40 million tonnes by 2030 (Heinrich Böll Stiftung, 2020). Plastic production in Nigeria is also increasing at an alarming rate. Nigeria produced 2.3 million tonnes of primary plastics between 2009 and 2015, putting the country among the top three African countries with significantly high plastic production (Heinrich Böll Stiftung, 2020). With plastic use and production projected to increase in Nigeria, the attendant effects on people and the environment can no longer be ignored.
According to a report by the United Nations Environment Programme (UNEP), how plastics are produced, used, and disposed of is polluting ecosystems, creating risks to human health, and destabilising the climate. Plastic waste flows into the ocean at a rate of about 11 million metric tonnes annually (Reddy & Lau, 2020), which is harming marine life and damaging aquatic habitats. Nigeria generates some 2.5 million tonnes of plastic waste a year (Yalwaji, John-Nwagwu & Sogbanmu, 2022), some of which end up in the sea. Doing nothing will accelerate the annual flow of plastic into the ocean, which is expected to nearly triple by 2040 to 29 million metric tonnes per year, equivalent to 50 kg of plastic per metre of coastline worldwide (Reddy & Lau, 2020).
As aptly captured by the UNEP, "Plastic pollution can alter habitats and natural processes, reducing ecosystems' ability to adapt to climate change and directly affecting millions of people's livelihoods, food production capabilities, and social well-being." Plastics are clogging up our drainage systems leading to localised flooding during the rainy season. Also, there is a dearth of public awareness on the harmful nature of plastic pollution leading to inadequate recycling efforts in the country.