Posted Thu, Mar 31, 2022 6:35 PM
Timeframe: Thu, Apr 7, 2022 2:00 PM - Thu, Apr 7, 2022 4:30 PM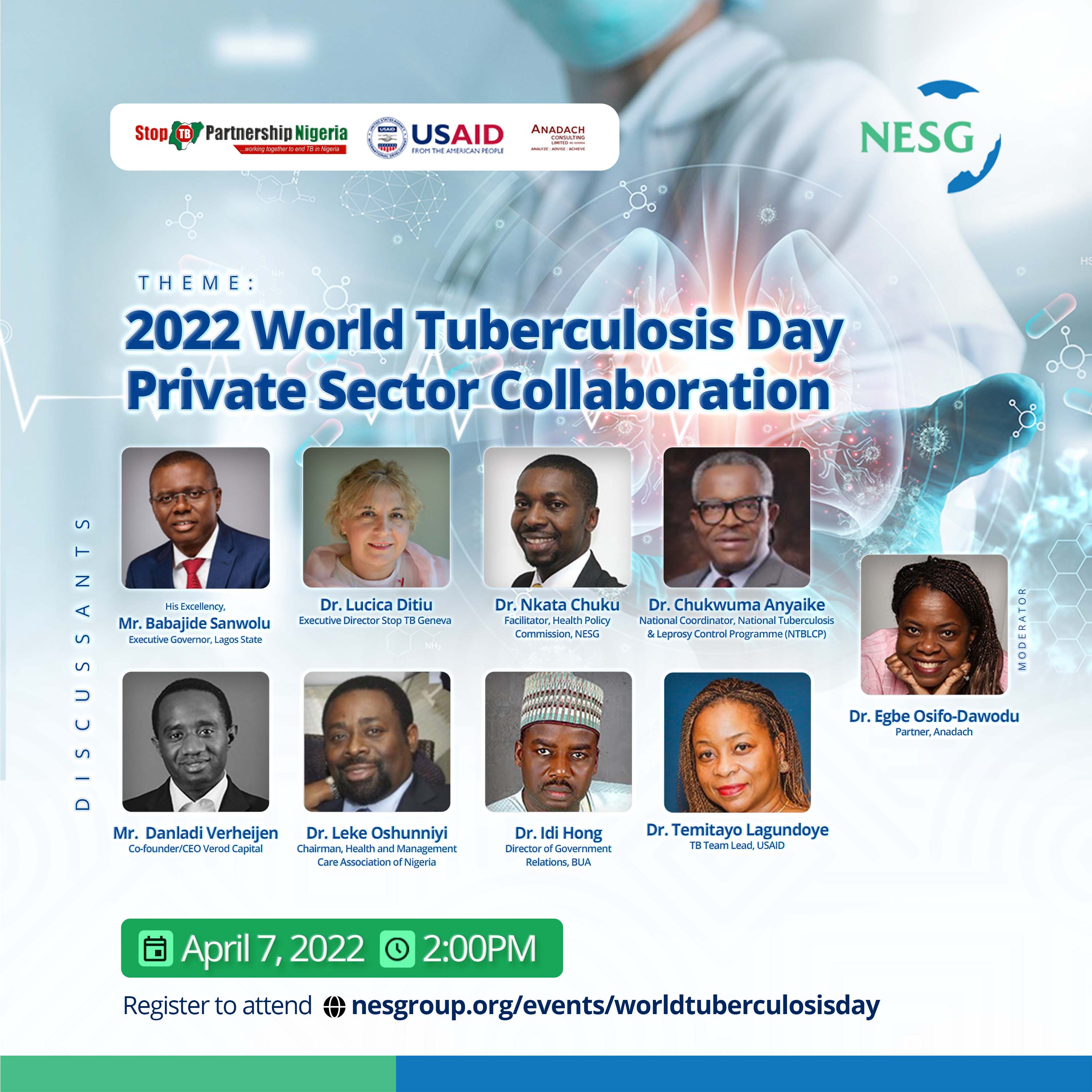 The private sector in Nigeria has a track record of supporting disease control/eradication efforts, such as in the fight against polio and malaria, where private sector coalition has contributed to achieving significant health gains, including the eradication of polio in Nigeria. Thus, engaging the private sector to accelerate TB control in the country, which ranks sixth globally in terms of its TB Burden, is key as it holds promise for the promotion of a healthy workforce and safe workspaces. By increasing organized private sector awareness and involvement in TB control, staff screening and detection by occupational physicians can be encouraged while private sector insurance plans or medical retainership/financing can incorporate coverage of TB services.
Objectives
Partnership: To facilitate a platform to bring together partners from multiple sectors to join the fight against TB.
Awareness: To increase public awareness, especially in the private sector, to increase TB case detection and treatment in Nigeria.
Advocacy – To inform policy makers, captains of industries, thought leaders and other stakeholders about the importance of ending TB towards improving productivity as an enabler to successful economic reform.
Funding: To engage private sector to provide funding and support to end TB in Nigeria.