Posted Wed, Jul 12, 2023 5:06 PM
Timeframe: Tue, Jul 18, 2023 10:00 AM - Tue, Jul 18, 2023 2:00 PM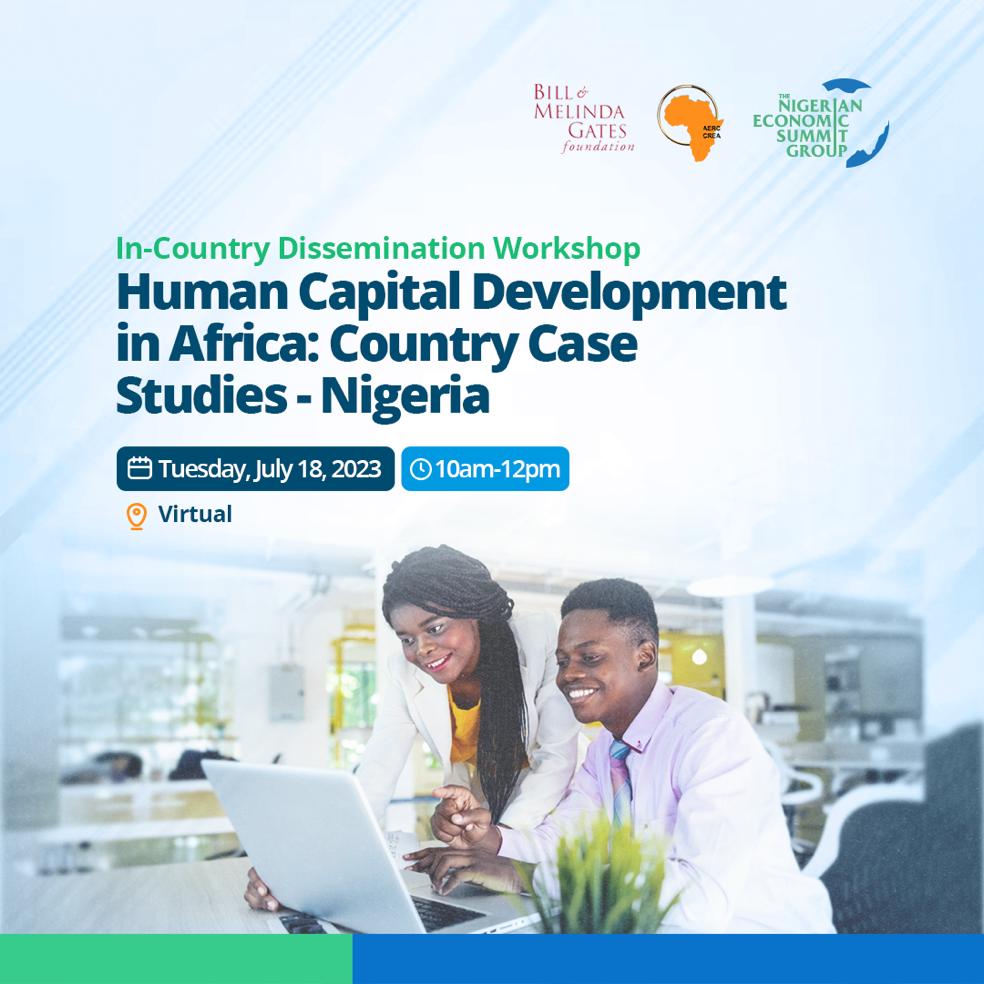 Human Capital-the education, skills, and health of the people- is critical for inclusive growth and shared prosperity in Africa. Hence, without human capital, countries cannot sustain economic growth, will not have a workforce prepared for the more highly-skilled jobs of the future, and will not compete effectively in the global economy. Human capital is a critical transformational factor for African economies. Sub-Saharan Africa scores the lowest of all the world's regions on the World Bank's Human Capital Index (about 0.40 points), measuring how well countries invest in the next generation of workers. Meanwhile, Africa's low human capital can be explained by three interlinked factors: survival, school, and health.

Therefore, developing human capital in Africa requires a massive and coordinated effort to strengthen the quantity, efficiency, and impact of investments in people. Moreover, investing in people through nutrition, health care, quality education, jobs, and skills helps develop human capital and is critical to ending extreme poverty and creating more inclusive societies. Enhancing the capacity of African governments to make policy decisions that will confront the
challenges of building human capital for accelerated inclusive development in a 21st-century context is fundamental to improving the capability of the continent (and its policymakers) to address the key constraints on human capital accumulation.

In addition, over the last three years, the AERC, with support from the Bill and Melinda Gates Foundation (BMGF), has implemented several activities under the "Building Policy Research Institutions to Support Human Capital" Programme. Specifically, the Collaborative research project on 'Human Capital Development in Africa' sought to generate evidence on the challenges of building human capital for accelerated inclusive development, as well as, provide policy reforms that would enable Africa's young people to grow up with optimal health and equipped with the right skills to compete in the digitising global economy. To this end, five human capital development papers on Nigeria are the main focus of the upcoming In-country Dissemination Workshop organised by the NESG in conjunction with the AERC.