Posted Thu, Jun 8, 2023 8:39 AM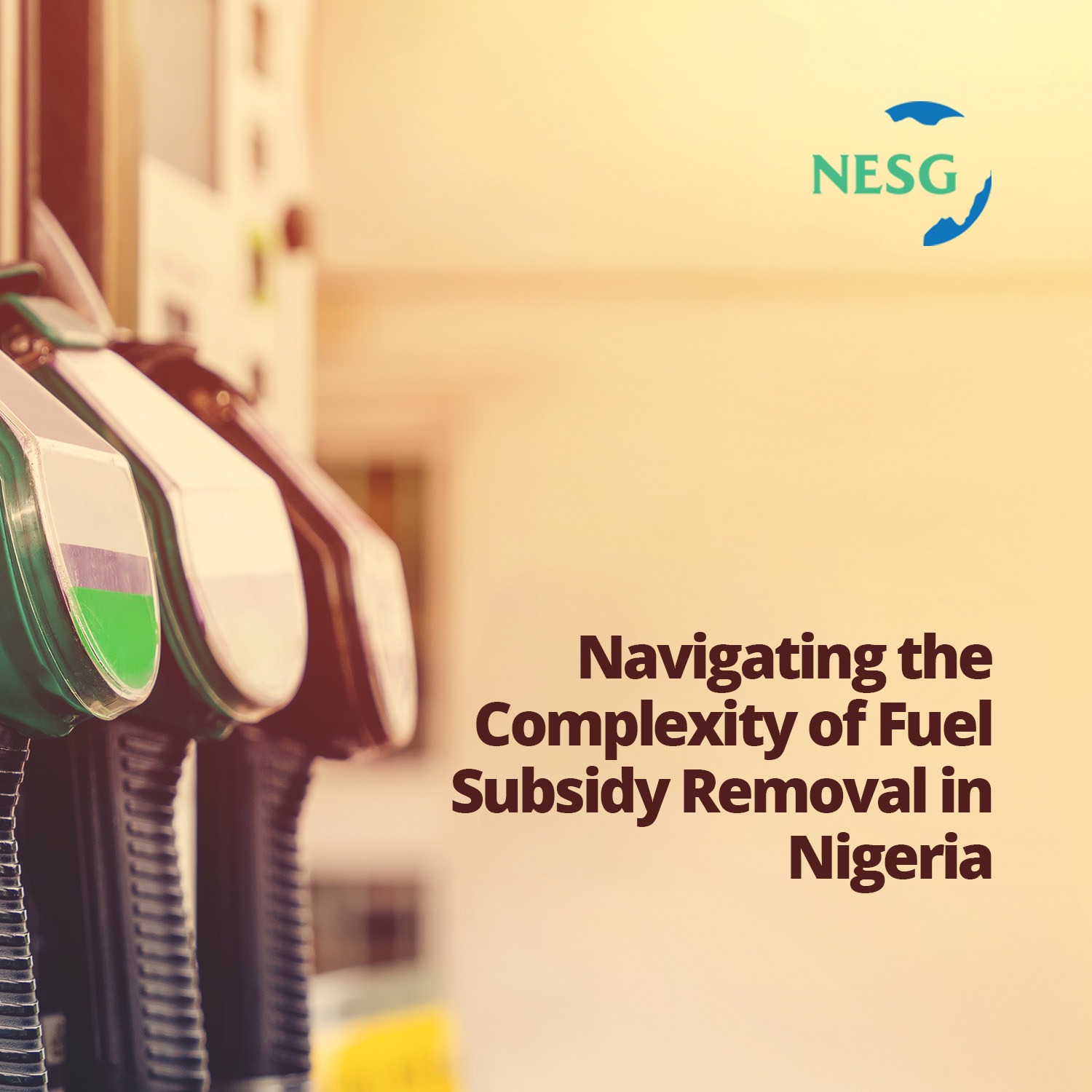 Before the subsidy is removed, the government must analyse its impact on businesses and households. There is a need to clarify who will be the most affected and what measures need to be taken to limit the negative impacts. These crucial questions must be answered while the government ensures effective communication with the citizens and businesses.
Here are some specific measures to be taken to moderate the cost:
Proactive communication – Everyone affected, directly or indirectly, must be educated and sensitised on the need to end subsidies. The government must communicate with evidence and show that the benefit of subsidy removal outweighs the cost. Also, how the savings from subsidy removal will be used to benefit the affected households and businesses must be laid out. Such sensitisation will increase the receptiveness of fuel subsidy removal and cushion potential upheavals.


Develop and adopt well phased-out approach – There is a need to adopt a gradual phasing-out of subsidy over the immediate short term (within the next six (6) months to 1 year) as this will minimise the cost of a one-off removal on citizens and businesses. A well-planned phasing-out of subsidy will give a window to allow citizens to adjust to the new prices. Nigeria's experiences have shown that the abrupt removal of fuel subsidies will only stoke public demonstrations and protests.


Implement effective and efficient palliative targeted at the poor and small businesses – A monthly cash transfer scheme must be established and extended to poor Nigerians to compensate for the average increase/change in fuel price. Also, another palliative measure in the form of electricity and transport vouchers can be extended to poor households and businesses to give them access to daily essentials that require the use of fuel products at a subsidised rate. In addition, the government must ensure the coverage of the most vulnerable public by utilising various platforms, including the national social register, National Identification Number (NIN) and Bank Verification Number (BVN).


Reduce the overhead cost of business by improving product supply: the government needs to privatise the government-owned refineries as this could increase product supply. An increase in fuel supply will, over time, moderate its price. Furthermore, an increase in the provision of public infrastructure such as electricity that necessitates the use of fuel, especially by nano, micro, small and medium-sized businesses, will also reduce the cost of production and minimise the detrimental impact of fuel subsidy removal. Also, small business grants and low-interest-rate credit facilities could be extended to vulnerable businesses.


Efficiency and transparency in government spending: From past subsidy reforms in Nigeria, there has been a lack of clarity on how the government spends subsidy savings. According to NOI-Polls (2015), about 52 percent of survey respondents stated they were excluded from the benefits of past subsidy reforms. As to the reasons for this, about 66 percent of the respondents cited pervasive corruption, while 39 percent settled on poor management of the fuel subsidy reforms. To this end, transparency and accountability in government spending is a precondition to building trust and confidence that Nigeria's subsidy savings will ultimately be channelled to social and developmental uses – infrastructure, health, and education. This strategy significantly contributed to the partial success of fuel subsidy reform in Ghana in 2005.

In sum, successfully navigating the complexity of fuel subsidy removal requires measures that minimise the socioeconomic cost on citizens through direct and indirect interventions. Implementing subsidy reforms without complementing the policy with effective mitigation measures will only elevate economic hardships for Nigerians and could stoke social unrest.
Read Navigating the Complexity of Fuel Subsidy Removal in Nigeria