Posted Thu, May 11, 2023 10:55 AM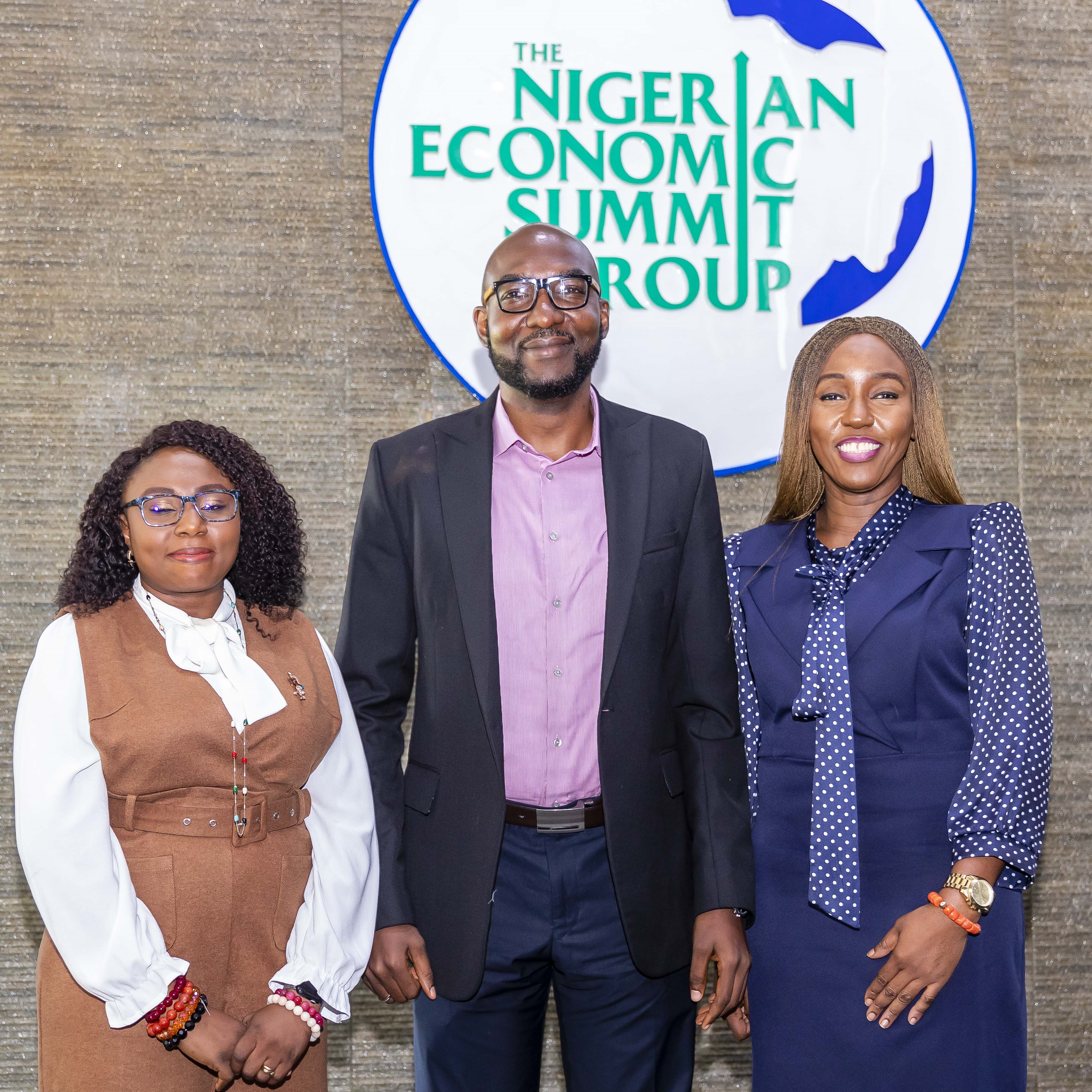 L-R: Oluwafunto Olasemo, VP Financial Markets, AFEX Commodities Exchange Limited, Mr. Osayi Izedonmwen, Founder, Teesas, Mrs Etemore Glover, Chief Executive Officer, Impact Investors Foundation
On Tuesday, 9th May 2023, the Nigerian Economic Summit Group (NESG) and the Nigerian National Advisory Board for Impact Investing (NABII) held a stakeholder validation workshop on Investing for Impact in Nigeria: A deep dive into Agriculture, Education and Health Sectors."
The workshop brought together key stakeholders in the impact investment space to curate expert opinions with a strategic focus on three (3) priority sectors: Agriculture, Education, and Health, with gender and sustainability as the cross-cutting guiding principles.
In his opening remarks, Mr Oladele Afolabi, Chairman of Impact Investor's Foundation, said that NABII identified agriculture, education and health as priority sectors as outlined in Nigeria's National Development Plan (NDP) 2021 – 2025. He stated that NABII recognises the need to present evidence-based studies given that the majority of Impact investment capital in Nigeria comes from the development sector, showing the need for more private local investments that can come to fruition through the support of policymakers that can help create enabling policies that will attract impact investment capital from potential investors.
Furthermore, Mr Afolabi noted that the research outcome would breach data and information gaps while also identifying regulatory needs to free up the much-needed capital for the agriculture, health and education sectors. He stated that there is a need to identify beneficial instruments for the sectors, identify restrictive policies and suggest incentives to increase impact investment, noting that the collaboration with the NESG is strategic due to her tested research competence and represents a bridge to accessing the private sector, policymakers and regulators.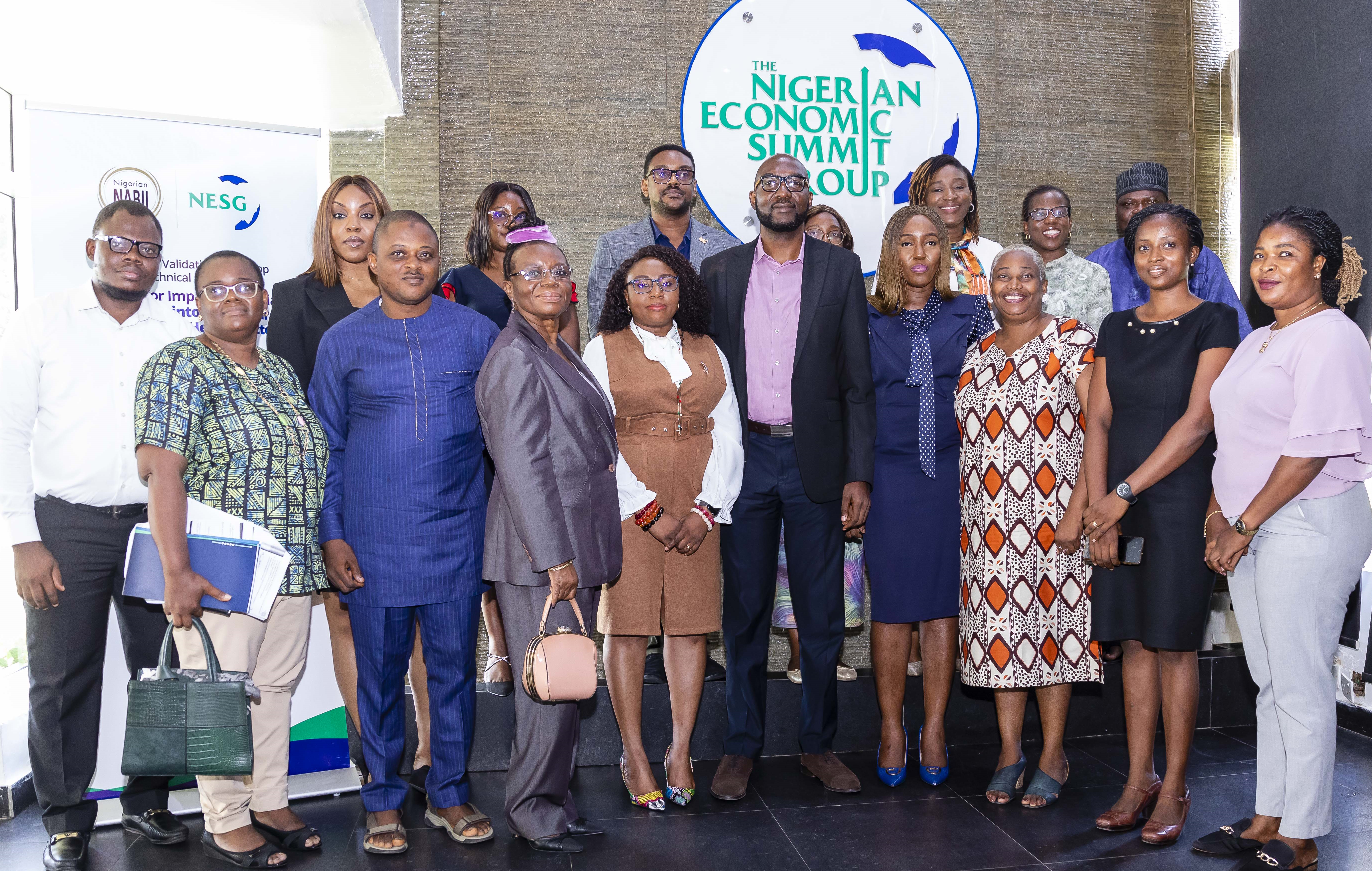 Chief Economist and director of research and development NESG, Dr Olusegun Omisakin, while presenting the report, said that there is a significant emphasis on agriculture, health and education and that the report not only provides information on the challenges associated with impact investment but also helps strengthen conversations along the National Development goals. He reiterated that the report looks critically at agenda perspectives, identifies regulations and policies that affect impact investment, and examines ways to strengthen underserved areas, including MSMEs. More so, he said the report recommends capacity building and improved policy regulations to increase impact investments in the sector.
During the panel discussion, Chairman and medical director of ECHOLAB Radiology and Laboratory Services, Dr Ayodele Cole Benson, said that meagre funding goes into Nigeria's healthcare, which has necessitated Lagos state to establish a fund that private health businesses can access and pay back with time. He noted that Kwara and Delta states have also adopted the model, which has helped to broaden access to impact investment for small-scale health service providers. Furthermore, the VP of Financial Markets AFEX Commodities Exchange Limited, Oluwafunto Olasemo, revealed that 80 per cent of impact investment is from foreign entities, and there is low participation from local investors. She reiterated the need for improved corporate governance and enabling policies that will encourage both foreign and local impact capital investments.
The executive director of Policy Innovation Centre and Senior Fellow NESG, Dr Osasuyi Dirisu, said that there is disaggregation in the distribution of MSME products and that women are grossly underrepresented in access to impact investing and critical funding, despite the fact that women are at the centre of agriculture, education and health value chains in Nigeria. She noted that gender data is still widely unavailable, as gender indicators are yet to be mainstreamed. Dr Osasuyi stated that equity gaps exist and access to information, education, and literacy already creates inequalities, noting the need to develop policies that will close the deficits through social investment programs and other programs that can help close the gap.
Dr Friday Okpara, Director of Partnership and Coordination, SMEDAN, who represented Dr Olawale Fasanya, the Director-general of SMEDAN, stated that access to finance is a significant challenge for MSMEs in Nigeria, noting that Impact investment funds in critical sectors should focus on MSMEs. Speaking in the same vein, Mr Osayi Izedonmwen, founder of Teesas, an educational tech company, said that the low number of funds to critical impact sectors at 0.99 per cent is a problem as those sectors will determine the pace of growth for the Nigerian economy, even as he emphasised the need for improved corporate governance. He noted that education can only partially depend on government funding, and private investors require data availability to make the education sector attractive.
https://youtu.be/JgaZuIUguVI